Put Your Studio on the Map and Grow Your Enrollment
At CLI Studios – we know that local dance studios and in-person training are essential for students. We are referring families across the country to enroll with our Studio Partners through our "Find a Local Studio" map on our website, driving new customers to your studio through our national advertising campaigns!
Teacher Training for Your Entire Staff
Great teacher training has been the foundation of our company and our commitment to our Partner Studios. With CLI Studios, your entire staff can stay inspired year-round with on-demand teacher training videos and interactive seminars featuring classes on strength and conditioning, technique, stretching and flexibility, progressions, warm-ups, combinations, choreography, improvisation, and more.
300+ Instructors Helping Your Studio Succeed
Joining CLI Studios is like adding 300 new instructors to your team with the click of a button. tWitch from The Ellen DeGeneres Show, Allison Holker from Dancing with the Stars, and Kathryn McCormick from So You Think You Can Dance want to join your team. Whether it's helping you host an interactive weekend masterclass or inspiring your next recital routine – the CLI Studios team is here to help!
Interactive Masterclasses Every Month
Students want to work with top choreographers, and CLI Studios makes this possible and affordable for your studio. Every Month, join CLI Studios with interactive masterclasses in every style and level of dance that you can run right from your studio. All you need is a TV or Projector and a good internet connection (the same Zoom setup you may have used for remote learning during COVID-19).
Teacher Training from 300+ of the Industry's Best
Julie Kay Stallcup
Business & Tiny Tots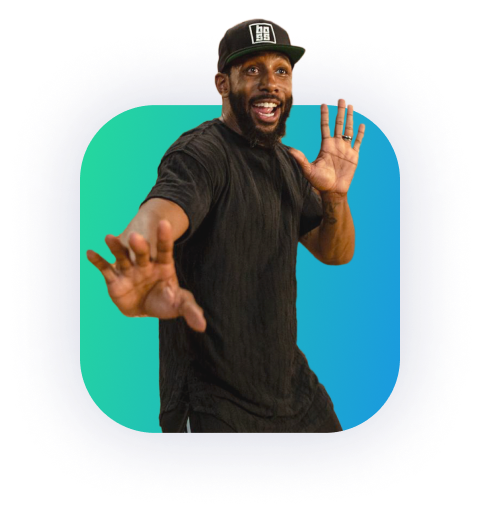 tWitch
Hip Hop Grooves
Sugarfoot Therapy
Strength and Conditioning
Erin Babbs
Jazz Technique
Jennie Morton
The Science of Stretching
Teddy Forance
Improvisation
Kathryn McCormick
Contemporary
Brian Friedman
Lyrical
Affordable for Every Studio
Monthly Plan
With A 14-Day Free Trial
Start Free Trial
Annual Plan
With A 14-Day Free Trial
Start Free Trial
33% OFF
Your Studio Partnership Program Includes:
1500 On-Demand Classes
Unlimited Accounts For Your Staff
300+ Choreographers
3 Interactive Zoom Masterclasses Every Saturday for your Students
Hear What Our Studio Partners Have to Say:
I feel that CLI as an entire company truly cares about dance studios. I have always felt that they understand studio owners and teachers. Throughout the COVID pandemic we have felt the concern for the preservation of the art of dance. Thank you CLI for being a lifeline in these times of learning to navigate through new waters.
Sign Up Today, and Your Partnership
Coach will Help You Get Set Up!
Start Free Trial
Have Questions?
The CLI Studios team is standing by to help you get started with your Membership. If you have questions that we haven't answered here, send us an email at info@clistudios.com – we're here to help!
What is the Studio Partnership Program?
Our Studio Partnership Program is the premiere membership site specifically designed for studio owners, and their teachers, students, and staff. If your studio has to close for a day, week or more, you can depend on CLI Studios to fill in the gaps in your student learning experience. We call this a "Partnership Program" for a reason: we take care of the online learning, so you can focus on your in-person classes and growing your business.
What's included in my partnership?
As a Studio Partner, here's what's included in your membership:
A library of 1,000+ instructional on-demand classes in every style and level – with new classes added every week!
Classes from 300+ world-renowned choreographers, including tWitch (The Ellen DeGeneres Show), Allison Holker (So You Think You Can Dance), Tiler Peck (New York City Ballet), Brian Friedman (Britney Spears), and more.
Live-streaming dance events every month, including online intensives, workshops, performances and seasonal programs.
Unlimited accounts for your teachers and staff, which include continuing education resources, lesson plans, music inspiration and more.
What is the cost of the program?
You can get started with CLI Studios with a 14-day free trial then choose between our Monthly Plan for $100/month or Annual Plan for $800/year.
How long does my membership last? Can I cancel my membership?
As part of our Strong Studios Initiative, we are waiving our annual contracts to make it easier to participate in this uncertain time. Should you need to cancel your membership, just let us know and we will cancel it with no cancellation fees.