2022 Summer Intensives
July 18 to July 23
July 25 to July 30
At the CLI Conservatory in Easthampton, MA
Sign up for updates on our future events!
A Summer Dance Intensive Designed for You
6 Days of Classes
40+ hours of training from top choreographers and teachers
Training Across All Styles
Classes in contemporary, jazz, hip-hop, ballet, and more
Personalized Feedback
Our intensive is designed so every dancer gets 1:1 attention
Private Lessons, Music Video Shoots, 1:1 Photoshoots, and More
Star in a Music Video
Perform in an original music video from a world-renowned choreographer, filmed in the CLI Studios production facility
Your Own Private Lesson
Every student receives a 30-minute, 1:1 private lesson from a CLI professional dancer and choreographer
1:1 Photoshoot
Need headshots for next season? Want photos of you dancing? We have you covered with a 1:1 photoshoot during the intensive
Our Faculty Are Your Mentors
Teddy Forance
CLI Conservatory Director
Contemporary
Tiler Peck
NYC Ballet Principal Dancer
Ballet
Brian Nicholson
Choreographer & Creative Team Member for Ariana Grande
Hip-Hop
Kenichi Kasamatsu
Professional Dancer & Choreographer
Hip-Hop
Dana Wilson
Justin Timberlake, The Seaweed Sisters
Jazz Plus, Locking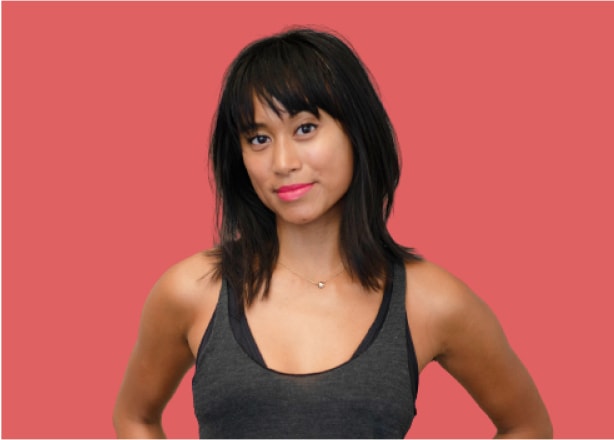 Karla Garcia
Hamilton, Wicked
Jazz
Chantel Aguirre
Dancing with the Stars, Beyoncé
Contemporary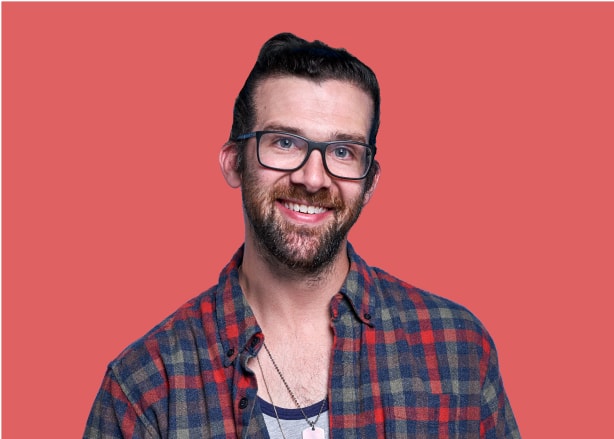 Michael Keefe
Tap Stars, Kelly Clarkson
Tap
Casey Gonzalez
Professional Dancer, Ailey School Alumni
Ballet, Pilates
More faculty will be announced on a rolling basis
Auditions Closed for 2022
Auditions for this session are closed. Stay tuned for for more information about future events and intensives.
What Our Dancers Experience
Every dancer here is unique and there's something to learn from everyone. Having differences in your movement style is what makes you special, and this program brings light to that.
Yana Sologub
The community and relationships I've been able to form will last far beyond the length of the program.
Jay Breen
Leaving this program, I already feel a lot more connected to the industry and I have resources to pull from for when I need help and advice.
Michael Missios
I've started to become really comfortable with myself as a dancer. I had no clue who I was as an artist before this. Because of the talent I'm around every day I'm really finding out who I am.
Camryn Kelly
FAQs
Explore more frequently asked questions
here
.
If you have questions that we haven't answered here, send us an email at info@clistudios.com – we're here to help!
When is the deadline to audition?
Auditions for the Summer Intensives close Friday April 22nd at 11:59 PM PST. Spots are limited so we encourage interested dancers to apply as soon as they're able.
When and where are the CLI Conservatory Summer Intensives being held?
The Summer Intensives will be held onsite at the CLI Conservatory in Easthampton, Massachusetts. Easthampton is roughly three hours from New York City, two hours from Boston, and in the backyard of the iconic performance space Jacob's Pillow.
We will hold two separate Summer Intensives during the weeks of July 18 to July 23 and July 25 to July 30, respectively. Each intensive is one week long.
Who should join?
Our Summer Intensives are perfect for intermediate to advanced level dancers between the ages of 13 and 18.
What is included in the Summer Intensive?
The Summer Intensive tuition includes six days of daily classes with our world-class faculty, personalized feedback to help you grow as a dancer, a private lesson with a CLI Company dancer, a one-on-one photo shoot with a professional dance photographer, an original music video shoot, and more! Our intensives are designed to refine your technique, enhance your creativity, and give you the tools you need to take the next steps in your dance career.
If you're new to CLI, you'll also get a year of access to CLI Studios online program with over 1,000 dance classes from 300+ top choreographers.
What is the tuition for the Summer Intensive?
Tuition for the CLI Conservatory Summer Intensive includes access to all classes and programming. Special tuition rates are available for existing CLI Studios Members.
CLI Studios Member Tuition – $899
Non-Member Tuition – $999
Tuition does not include travel, room, and board, but our team will reach out and provide recommendations for travel logistics to help you plan your trip to the Conservatory.
Do I have to audition to attend?
The first step in the audition process is to submit an audition video. We recommend that you submit an existing video of a combination or routine that you're particularly proud of. Our creative team is reviewing all auditions on a rolling basis and will notify you of your admissions decision within approximately seven days of submission.
What is a typical day like at the CLI Conservatory Summer Intensive?
The Conservatory Summer Intensive is designed to provide as many exciting opportunities as possible for dancers with 8 to 10 hours of daily training. Starting at 9:00 AM each day, students will work on their technique with world-renowned choreographers in styles ranging from contemporary, ballet, jazz, hip-hop, musical theatre, and more. In the late afternoon and early evening students will work in small groups preparing for their music video shoots, participating in their 1:1 professional photoshoots, attending their private lessons with CLI professional dancers, or attending Q&A seminars with our faculty. All daily schedules will be provided in advance of your selected intensive week, and will include breaks for meals. Timing for classes, faculty, and training experiences will vary by day and will be included in your schedule.